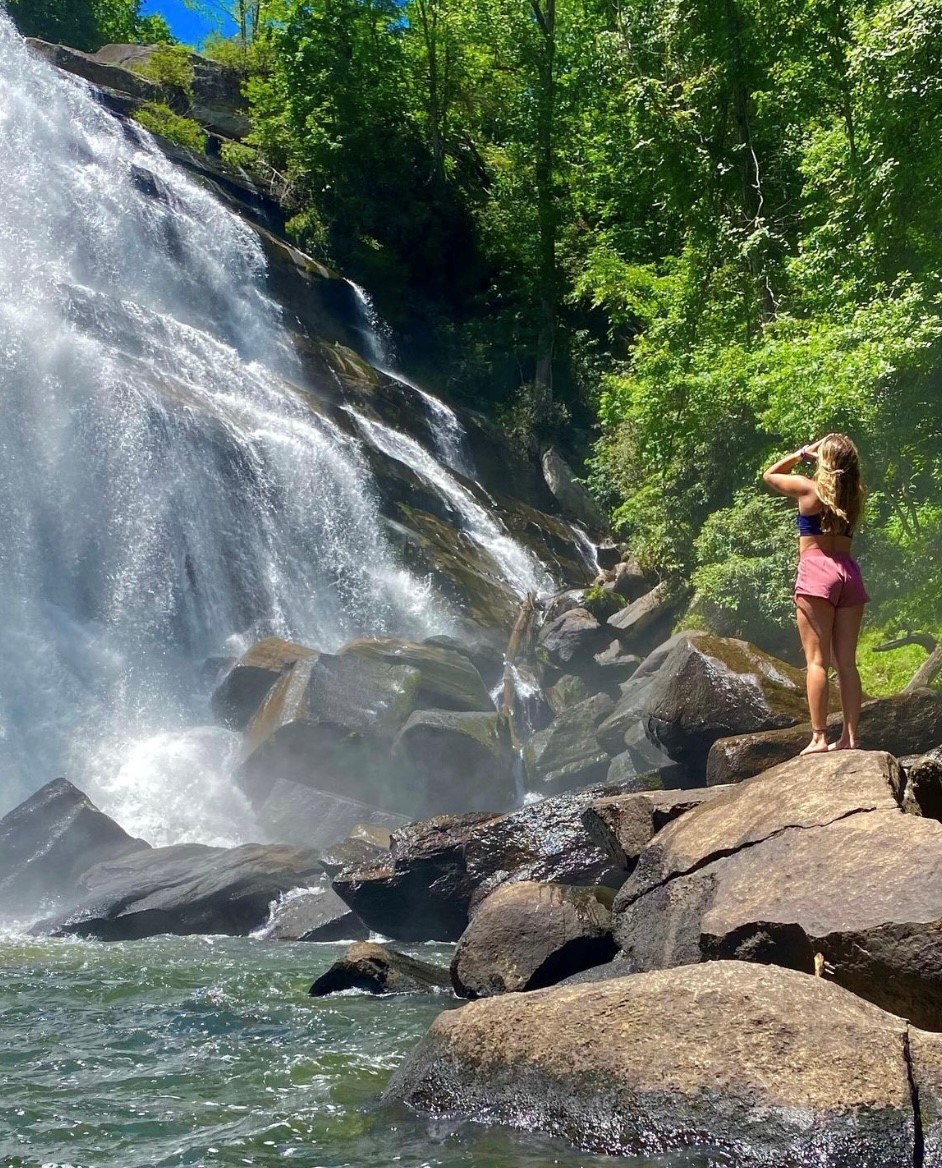 Travel Nurse Assignments, Travel Nursing in North Carolina- RNvip Travel Nurse Jobs
North Carolina is one of the nation's most beautiful states, with stunning beaches, breathtaking mountains, and everything in between. There's something for everyone to enjoy, whether you enjoy spending time outdoors, exploring quaint towns, learning about historical monuments, or relaxing and unwinding. Let's take a look at the top 10 magical destinations you won't want to miss while on your next travel nursing assignment to the Tar Heel State.
Known as the nation's largest private estate, the Biltmore Estate sits atop 8,000 acres boasting a wine vineyard, nature trails, Deer Park, Farmyard, Lagoon, woodlands, and dozens of manicured gardens. Step back in time as you enter this magnificent mansion, which houses 250 rooms, including 33 bedrooms, 43 bathrooms, 65 fireplaces, libraries, conservatories, and more. Wandering through the breathtaking mansion isn't the only exciting activity; guests can enjoy wine tasting, festivals, outdoor concerts, and the world-famous Christmas at Biltmore. Nestled within the stunning mountains of Asheville, North Carolina, you won't want to miss this iconic destination.
If you're looking for stunning views and fun activities, you won't want to miss Grandfather Mountain. Start your day crossing the Mile-High Swinging Bridge before hiking through some of the many captivating hiking trails. Nature lovers will enjoy learning more about local wildlife at the engaging hands-on exhibits and interpretive programs where you can get up close and personal with some of your favorite critters. With mountain views as far as the eye can see, Grandfather Mountain is one of the most unforgettable outdoor destinations in the country.
Located a short drive from the more touristy Asheville, the town of Cashiers offers a quintessential small-town feel with numerous outdoor activities. Take a stroll along the tree-lined streets, shop at the quaint antique stores, explore the local farmers market, and enjoy tasty local fares. During peak season, the town is a popular tourist destination, thanks to the prevalence of many activities like hiking, fishing, cycling, fly-fishing, tennis, and golf. Be sure to check out the Whiteside Brewing Company, Village Green, and the world's smallest post office on your visit!
For those travel nurses who enjoy city life, Charlotte, North Carolina, has everything you could want while still retaining its southern charm. You'll want to spend multiple days exploring everything this exciting city offers, including multiple museums, endless restaurants and bars, beautiful parks, science centers, and even a world-class theme park! Whether you're a solo visitor or bringing along the entire family, Charlotte has fun activities for all ages!
If you are planning for your winter travel nursing assignment, Beech Mountain is an adventure seeker's dream, offering dozens of skiing, hiking, and biking trails to explore. There's always a fun activity to enjoy, including sunset yoga, summer concert series, a sunset dinner at 5,506', disc golf, and more. Grab a drink at the brewery, enjoy a scenic lift ride, and stay at the beautiful resort for a night (or week) you'll never forget.
The Blue Ridge Parkway is known as one of America's most scenic drives, featuring 106 miles of winding roads and breathtaking views along multiple elevations. This drive is a popular attraction, especially in fall, when the vibrant colors light up the mountains, filling it with fiery red, oranges, and yellows. This infamous parkway is more than just a highway; it's also home to some of the nation's best hiking, biking, camping, and fishing while connecting you to historical landmarks, world-class entertainment, and delicious food. Whether you take a day or a weekend exploring the Blue Ridge Parkway, it's one destination you'll want to visit again and again.
Lake Lure spans 720 acres, featuring crystal clear waters, white sandy beaches, and incredible Blue Ridge Mountain views. Explore the many trails that wind through this beloved area, along with impactful destinations like Chimney Rock, the Flowering Bridge, and the mom-and-pop restaurants and hotels that dot the landscape. The lake is a popular spot for locals thanks to its beautiful views and clean beaches, making it a unique spot for anyone looking for relaxation and excitement.
The Outer Banks has recently gained fame thanks to the ultra-popular show, which boasts its namesake, but it has been a popular tourist destination for years. A cluster of barrier islands stretching 100 miles along the North Carolina coast, it is a favorite spot for beach lovers, but that's not the only attraction the area offers. Visitors can enjoy exploring shipwrecks, hiking and biking through state parks, shopping, and dining. Be sure to check out the Cape Hatteras and Bodie Island Lighthouses, where you can climb to the top and enjoy the stunning 360-degree views.
Hanging Rock State Park encompasses over 9,000 acres, offering endless outdoor activities like rock climbing, camping, swimming, horseback riding, fishing, and hiking. The park gets its name for the many unique rock formations which dot the landscape, making for unforgettable adventures throughout the year. Local amenities include boat rentals and beach access, an amphitheater, concessions stand, an auditorium, a visitor's center and exhibits, a bathhouse, and picnic shelters. Whether you spend the day or the week, there's plenty to do at this picturesque location.
Blowing Rock is one of North Carolina's most charming small towns, nestled alongside the Blue Ridge Parkway. This destination has it all, from stunning views and shopping to outdoor adventures like fishing, hiking, and horseback riding. Spend the day exploring the museums or attending one of the many festivals and events the town offers. Visitors of all ages will enjoy taking a canopy tour where you glide through the treetops on a zipline, off-roading, or daring the Night Flight! Whatever you enjoy, Blowing Rock has you covered.
There's nothing like exploring the beauty of North Carolina, and you can experience everything it offers while getting paid with travel nursing. Rnvip.com is the premier travel nurse agency, providing a custom approach to healthcare staffing. We are your one-stop, connecting you with the highest quality travel nurse jobs throughout the country, eliminating the need to file multiple applications with different employment companies. Experience the joy of becoming a travel RN by applying for your own travel nurse assignment in North Carolina with RNvip and begin your adventure today!
RNvip® services provide you with direct access to the top travel nurse employment companies who are actively recruiting travel nurses and placing nurses into travel nursing jobs offering great pay, benefits and incentives. Don't spend hours filling out travel nursing job applications for each travel nurse employment company. With RNvip.com you'll just fill out 1 application to get direct access to the top travel nurse companies of your choice.