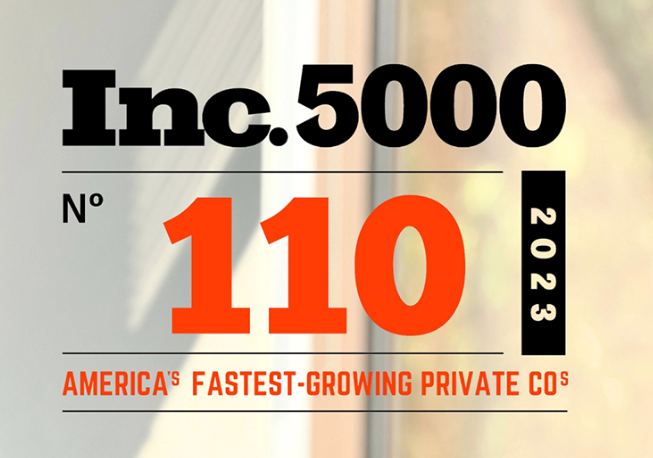 Travel Nurse Companies, Travel Nursing, Advantis Medical- RNvip -Travel Nurse Jobs
In the realm of staffing agencies, Advantis Medical stands out against the crowd. Not only has the company experienced unprecedented revenue growth since its inception in 2018, but they continually maintain the highest review ratings out of the dozens of "big players" in the industry. For the first time in its short history, Advantis Medical Staffing has been listed in the 2023 Inc. 5000 fastest-growing private companies in America at an astonishing placement of 110 overall and 12 in the state of Texas. Behind their staggering growth, however, is somewhat of an unconventional strategy– one that is every bit as surprising as it is successful.
Above seemingly all else, Advantis Medical chooses to prioritize the nurse experience. The company stands behind their commitment to clinician satisfaction, citing higher retention rates and rapid-fire word-of-mouth marketing. In fact, over 20% of Advantis Medical's first-time travelers come through referrals. This has compounded into a constant flow of new and interested candidates, allowing Advantis Medical to pivot their focus away from industry-typical spending on customer acquisition, and instead toward investing heavily into the nurse experience. According to Advantis Medical President Steve Belcher, this allows the company a "competitive advantage in every sense of the word. Nurses not only trust us to match them to job opportunities, but they advocate amongst their peers for the Advantis experience in a way that has facilitated unprecedented growth unlike anything this industry has ever seen."
At Advantis Medical, nurses enjoy a custom, digital job-matching algorithm that presents opportunities based on each clinician's unique specialty and preferences. They receive generous gifts during National Nurses Week. Recruiters remain with candidates throughout the entirety of their employment journey as a trusted career partner, providing ongoing support as well as new job opportunities. Nurses have access to an entire team dedicated to coordinating travel arrangements and housing, a "clinical concierge" service, and on-the-job support. Furthermore, Advantis Medical has internalized clinician payroll, timekeeping, and HR for contracted clinicians, allowing the nurse a seamless, single point of contact for everything they need. It's easy. It's exciting. It allows healthcare workers the opportunity to travel the world and do great work, without the hassle or stress of managing their own logistics.
And Advantis Medical's commitment to nurse satisfaction doesn't end there. This year, the company introduced the CARE Awards for clinicians, recognizing certain healthcare professionals who go above and beyond in their work, attitude, and quality of patient care. In fact, fostering a culture of celebration is a cornerstone of Advantis Medical's marketing strategy, as it serves to boost both positive brand sentiment and the company's bottom line. Says Belcher, "when nurses feel celebrated, everyone wins. Patients across America get better care. Essential healthcare workers maintain much-needed morale. And facilities with critical staffing needs get passionate professionals who are more likely to show up on time, do great work, and request contract extensions. Advantis Medical is proud to simply enable nurses to do what they do best in a way that both empowers and encourages the vital and infinitely valuable work of healthcare."
In addition to adopting a clinician-focused mindset, Advantis Medical is selective in the facilities they partner with, meticulously reviewing potential clients for the highest standards of employee satisfaction, safety, and quality. The philosophy behind this choice is simple: pay people what they deserve, get them good jobs, and they will love you for it. You see, Advantis Medical's success is not in their profit margins. It's not even in the placement of individual clinicians. Rather, the organization has adopted somewhat of an "if you build it, they will come" strategy for success: treat nurses like gold, and the word will get out.
Today, hospitals and healthcare facilities in all 50 states consider Advantis Medical their trusted staffing partner. Clinicians not only enjoy a wide variety of geographical options for work, but they know that their temporary facilities are good places to work for. In fact, more than half of clinicians who begin short-term assignments here go on to request contract extensions.

In addition to their 2023 Inc. 500 placement, Advantis Medical earned the #3 spot on the SMU 100 list of the fastest-growing private companies in Dallas in December of 2022. This year, they were named a Best Travel Nurse Agency by BluePipes for the fourth time in five years, an award primarily determined by online nurse reviews. Advantis Medical was also named a 2023 Top Place to Work (overall) and a 2023 Top Place to Work in Healthcare by Top Workplaces, the gold standard source for employer recognition. Leaders at Advantis Medical are humbled in particular by such awards because they serve as a testament to not only bottom-line success, but clinicians' experience and overall satisfaction, two markers of success that can't always be measured but are invaluable nonetheless. Belcher sums it up best: "put simply, nurses are happier here. And when nurses are happy, they do good work, and communities everywhere thrive."
Advantis Medical's proprietary technology and commitment to clinician care have earned them the honor of being the #1 rated travel nurse agency by nurses. With personable recruiters and concierge-level service, clinicians enjoy state-of-the art job services that help match them to their next dream destination. In addition to their Inc. 5000 placement, Advantis Medical recently earned the #3 spot on the SMU 100 list of fastest-growing private companies in Dallas and was named a 2023 Top Place to Work in Healthcare by Top Workplaces, the gold standard in employer recognition programs. Visit their site to learn more about Advantis Medical Staffing's winning business model!